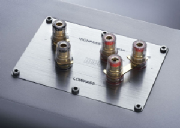 The crossovers have OFC wiring and use MKT polypropylene capacitorss. They offer the facility for bi-wiring and for operation with a +2dB high frequency boost if the speakers need to be widely spaced in a large room or one with many soft furnishings.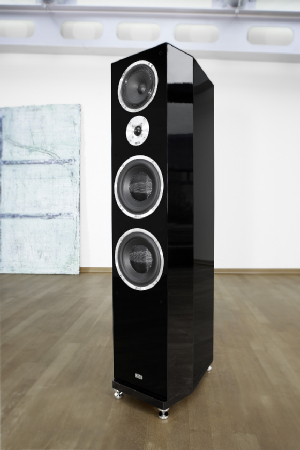 The Statement arrives!
The fabulous new Heco Statement has arrived in the UK. This 3 way design features a custom made mid driver with an Alnico magnet operated in an open backed enclosure, twin 8" bass drivers for powerful and dynamic low frequency performance and a hand selected high frequency unit.
With a sensitivity of 93 dB/W and presenting an easy 8 ohm load the Statement lends itself for use with good quality valve amplifiers as well as the more refined transistor designs.
The Statement is available in a Silver or Black laquered finish.
The Celan series comprises.
300 2 Way stand mount
500 2.5 Way floorstanding
700 3 Way floorstanding
800 3 Way floorstanding
Centre 3 centre channel
The Statement 3 Way floorstanding
Sub-woofer 30 Active sub-woofer. 12" driver. 300 Watt amplifier
Sub-woofer 38 Active sub-woofer. 15" driver. 300 Watt amplifier
For the complete specification download the Celan brochure
puresound Tel: +44 (0) 1822 612449